Outback Bar & Grill Shinagawa, Bar & Grill in Shinagawa, Tokyo
Outback Bar & Grill Shinagawa, Bar & Grill in Shinagawa, Tokyo
Outback Steakhouse Japan opened its first unit in April, 2000, at the Grandberry Mall in Machida, Tokyo, and has expanded to central Tokyo, Kanagawa, Chiba, Nagoya, and Osaka areas ever since. Our stores in Japan offer the same high quality food and service, generous portions at moderate prices and a casual atmosphere suggestive of the Australian Outback.
Outback hand selects, ages and cuts its high quality beef items to order daily. This careful selection process is joined by individual grilling and special unique seasonings to create the finest steak dining experience. Our menus are made from scratch in the stores daily, from the pasta sauces, steak gravy, chocolate sauce to the tasty dressings and croutons served with the salads. We proudly offer the best homemade food in town!
Outback Steakhouse is located in Roppongi, Shibuya, Shinagawa (Bar & Grill), Shinagawa (Steakhouse), Minami-Osawa, Minami-Machida, Makuhari, Ebina, Osaka - Umeda, Nagoya - Sakae.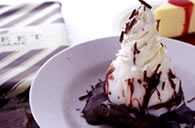 Chocolate Thunder from Down Under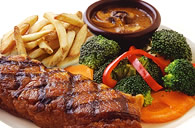 Flame-Grilled Aussie Sirloin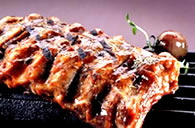 Ribs on the Barbie
Outback Bar & Grill Shinagawa Information
Address
Shinagawa Grand Commons, Taiyo-Seimei Shinagawa, Bldg. 3F 2-16-2, Kohnan Minato-ku Tokyo 108-0075
Hours
Lunch: 11:30am - 2:30pm, Dinner: 5pm - 11pm (Mon-Fri), 4pm - 10pm (Sat, Sun, Holidays)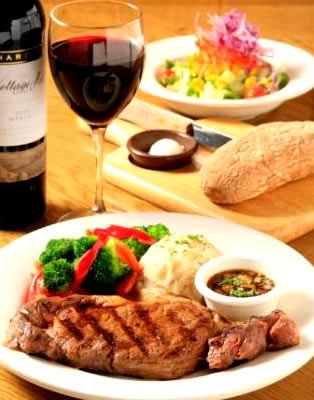 Outback Steakhouse Steak Set