Beauty Carmel, Beauty Salon in Hachioji, Tokyo
Review of Beauty Carmel
Text by Andrea Beardsley Mori
Facial salon Beauty Carmel was founded in 1998 by mother-and-daughter team Etsuko and Yasue Nakatani. Named for the coastal California town, its refreshing, soothing interior is a sharp contrast to the surrounding Tokyo landscape.
Etsuko Nakatani began investigating dermatological skin treatments after her daughter, Yasue, developed facial acne as a teen. "I had acne all over my face," says Yasue, whose flawlessly smooth porcelain skin, offers no evidence of a history of skin problems. After their success treating Yasue's acne, they decided to open their first salon in Akishima in 1998. Their second location, in Azabu, was opened in September 2004, before they settle on the current location in Hachioji.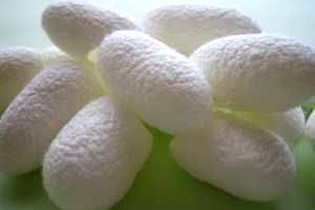 Unique treatments
The Nakatanis' unique treatments were developed in association with a dermatologist and use techniques and ingredients that are not normally available without a prescription. They originally focused on lasering and chemical-peeling procedures to treat scarring caused by acne and sun exposure, but have since refocused their attention to customized treatments for their diverse clientele.
They have several facial treatment plans on their current menu and are working to expand their services. Rather than the partitioned spaces found in other salons, the Azabu location has two enclosed treatment rooms that ensure the privacy of their clients.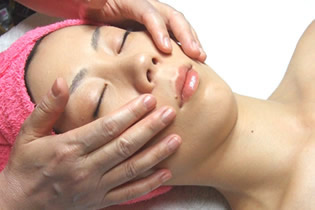 Glowing and radiant
Their desire to serve the unique needs of each client was clearly evident on my first visit to their salon. Wary of the skin-lightening effects of peeling I was looking for something milder than their "Celebrity Facial Plan." Yasue, in fluent English, consulted with me about my skin care concerns before recommending a combination of their "Celebrity Facial Plan" and "Relaxation Massage," that omitted the peeling and focused on relaxation and lifting.
The hour and a half facial I received began with three cleansing procedures to remove make up and cleanse my pores. Hot towels scented with saffron were then applied, followed by an invigorating oil massage.
They next used an ion machine that enabled the dermatological skin lotions to penetrate my skin. For fifteen minutes I lay comfortably in a massage chair with a facial pack that included placenta and aquainsental. While I eventually became accustomed to the rolling of the massage chair, it was initially unsettling. Yasue says that clients can request that it be omitted from the treatment or used for a shorter duration.
The final procedure involved a lifting machine to combat the increasing effects of gravity and time. With the machine running, Yasue's gloved hands gently lifted areas of my face until I miraculously resembled a five-years-younger version of myself. Because they did not perform any extractions, my face lacked the usual red blotchiness that follows facial treatments.
I was assured by mother and daughter that it was safe to apply make up, but with my face now glowing and radiant, I decided to forego my usual foundation and blush, and let my skin speak for itself.
***** ***** ***** ***** *****
Beauty Carmel is located just a few minutes walk from Hachioji Station.
Reservations are recommended.
Call 042-656-6156 for more information.