R–body project, Personal Training and Fitness Facility in Ebisu, Tokyo
R–body project, Personal Training and Fitness Facility in Ebisu, Tokyo
The R-body project was established by athletic trainers who support international level and professional athletes. You can receive the same service as the top level athletes.
The R-body project provides the following services: We provide each client the information and customized services that only top athletes can receive. We begin with an evaluation, treatment, rehabilitation, and up to performance improvement. It is not an ordinary fitness gym, alternative treatment center (massage), or hospital. It is a brand new type of service. We call this the body regeneration factory. "I have low back pain." "I want to be in shape." "I want to lose 10 more pounds." "I want to drive farther in golf." The cause of pain and the purpose of training are various.
The accurate evaluation of the whole body must be done to find the cause of pain to solve the problem and carry out effective training to achieve your goal. Reviewing the body thoroughly and regenerating the body condition towards optimal condition is extremely important as well as understanding the body's condition and improving condition actively. This is the R-body project. The R-body project: Be considerate to your body, Regenerate your body, and improve your body condition. R-body project offers the best body solution. We welcome you to come treat your body to the best!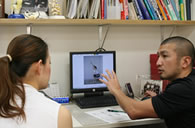 S • O • A • P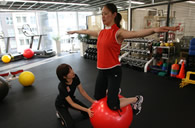 R-Conditioning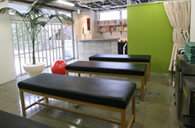 Body Maintenance
R–body project Information
Address
1-3-14 ASAX Bldg 2F Hiroo, Shibuya-ku, Tokyo 150-0012
Hours
7:00am – 11:00pm (Mon-Thurs), 7:00am – 9:00pm (Sat), 7:00am – 7:00pm (Sun/Holiday), Closed Fridays
URL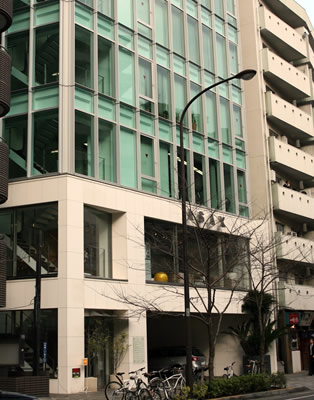 R-body project