The Peninsula Spa by ESPA, Luxurious Spa Treatments in The Peninsula Tokyo
The Peninsula Spa by ESPA, Luxurious Spa Treatments in The Peninsula Tokyo
ESPA has especially created a selection of "Peninsula Ceremonies", outstanding signature body treatments that uniquely reflect a fusion of Japanese, Oriental, Ayurvedic and European therapies. Each signature treatment begins with a welcome ritual inspired by the Japanese art of tea ceremony, to soothe the spirit and stimulate the taste buds while a fresh ginger foot buff promotes energy balance and grounding.

At The Peninsula Tokyo, two exclusive treatments are on offer by ESPA – the Keihatsu Enlightenment Massage and the Lighten and Brighten Face and Back Facial. The Keihatsu Enlightenment Massage was born from the ancient traditional massage techniques of Nihon Kaifuku Anma originating approximately 3,000 years ago in Eastern Asia and forms the foundation from which Shiatsu was developed. Techniques including specialized pressure, kneading and percussion methods traditionally performed without oil aim to improve muscle condition while simultaneously helping to promote the healthy flow of Qi or vital life force energy. The treatment incorporates deep kneading, rolling and stretching movements using palm and forearm techniques inspired by Nihon Kaifuku Anma. This combined with a blend of scientifically advanced essential oils restores vitality and vigor to mind and body.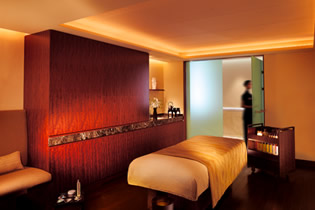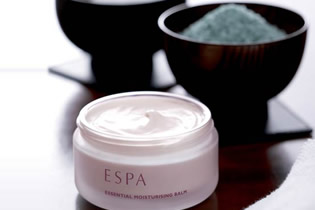 The Peninsula Spa Facial in Tokyo
The Lighten and Brighten Face and Back Facial is specifically prescribed to personally suit the skin's needs. This facial and back treatment will improve skin texture and tone and address areas of tension. The back is deep cleansed with body brushing and exfoliation to help stimulate circulation and cell renewal, and tension is released with a luxurious aromatherapy massage. While a smoothing and brightening mask takes effect on the back, lower legs and feet receive a deeply relaxing massage.
The exceptional facial treatment that follows includes double cleansing, exfoliating, massaging with deeply nourishing facial oils, and the application of an intensive face treatment mask. The acupressure head massage helps clear the mind, calms the spirit and eases tension.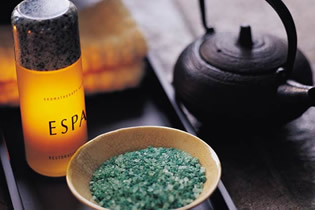 The Peninsula Wellness
The Peninsula Spa by ESPA is a vital facet of Peninsula Wellness – a lifestyle program designed to touch every aspect of a guest's lifestyle, both during their stay and beyond. The innovative program goes far beyond mere pampering to appeal to all the senses. It includes healthy organic meal options under the "Naturally Peninsula" food range at Peninsula dining outlets created by The Peninsula's Chefs and Guest Nutrition Adviser, organic herbal teas, coffees and chocolates, and a natural toiletry range entitled "Simply Peninsula" offering soothing mood music with exclusive Peninsula Spa CDs.