GERONIMO Shot Bar, International Bar in Roppongi, Tokyo
GERONIMO Shot Bar, International Bar in Roppongi, Tokyo

Come on down and visit the one and only, Geronimo Shot Bar, home of some truly legendary partying and a staff renowned for sometimes out-performing the customers. Conveniently located right on Roppongi Crossing, on the second floor next to the Nojima mobile phone shop, great times and great drinks await for all.

When you enter Geronimo, the North American Indian theme provides an intriguing collection of Native American artifacts, which decorate the walls and ceiling, for a true taste of the American West. Among the artifacts is a special drum which hangs above the bar for the brave and generous souls to beat should they wish to whoop the bar a round. Geronimo also features a large and varied music selection that is sure to keep everyone's' boots tapping.

Wash away that Tokyo trail dust with your favorite libation from the main bar, located in the back, or enjoy a few while looking out over the Crossing from our front bar. What's a good time to visit? How about 6 PM when doors open, we start partying at that time inspired by the daily Happy Hours Special of all drinks at half price from 6 PM – 9 PM! Tuesdays are also special, as we offer a free house-shot with every drink bought. Whatever plan you choose to indulge in, the good natured, professional hosts that make up our staff are sure to keep you smiling during your visit.
Geronimo - a shot of life - a place to go to kick up your heels, drink up and forget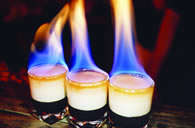 Extensive, hight quality drink menu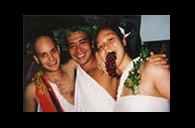 Regularly scheduled theme parties!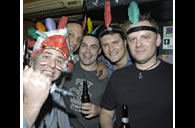 Daily Happy Hours from 6pm -9pm!
GERONIMO Shot Bar Information
Address
2nd Fl. Yamamuro Bldg., 7-14-10, Roppongi, Minato-ku, Tokyo
Hours
Mon - Fri: 6pm - 6am, Sat and Sun 7pm - 6am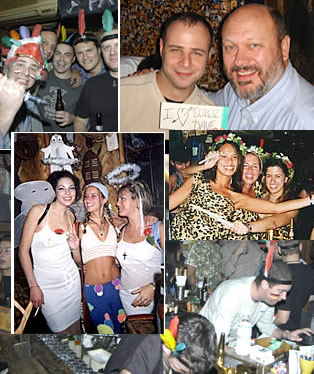 GERONIMO!