Hard Rock Cafe Fukuoka, Classic American Cuisine in Fukuoka, Kyushu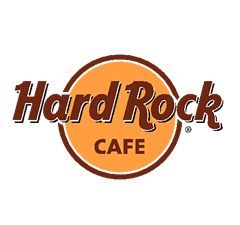 Hard Rock Cafe Fukuoka
10% OFF for Restaurant or Rock Shop
10%OFF(レストラン、ロックショップ)
Print this page and present it to our staff upon your arrival.
このページを印刷し、ご注文の際に係りの者に提示して下さい。

This coupon allows a 10% discount for Hard Rock Cafe restaurant menu or Rock Shop.
本券はハードロックカフェのレストランまたはロックショップでご利用いただけます。
For use at Hard Rock Cafe in Japan only. (One coupon per party per visit please.)
本券は日本国内のハードロックカフェにて、1枚につき1グループ1回限り有効です。
This coupon cannot be combined with or used with any other offer.
本券は他の優待券との併用は出来ません。
Access & Directions to Hard Rock Cafe Fukuoka
Train Access
Tojinmachi Station
Kuko (airport) line
› Check your train route, times & fares with the Jorudan "Train Route Finder"
Directions
By Subway:
Take the Kuko (airport) line and get off at Tojinmachi station. Go out exit #3 and walk straight ahead for about 10 minutes and follow the signs to Hawks Town.

By Taxi:
Tell the driver that the Hard Rock Cafe is in Hawks Town (next to the Kokuritsu Iryou Center).
Contact Information to Hard Rock Cafe Fukuoka
2-2-1 Jigyohama Chuo-ku, Fukuoka
Tel. 092-832-5050