Hard Rock Cafe Osaka, Classic American Cuisine in Osaka
Hard Rock Cafe Osaka, Classic American Cuisine in Osaka

To honor Shogun Hideyoshi Toyotomi, Osaka Castle was built in his memory, the largest resting place of its kind in the world. This sense of tradition and history permeates the very fabric of this ancient city, and Hard Rock Cafe Osaka projects a tradition and history all its own.
Capturing the spirit of the old and the new that makes Osaka a vibrant metropolis located in the Kansai area of Japan, our restaurant presents memorabilia from rock days of yore and of the present. The delicacies available in abundance from our world-renowned menu combine the Oriental with the Occidental, a notable Osaka characteristic. Our familiar pink Cadillac above the front doors is as traditional a symbol to the people of Osaka as Emperor Nintoku's hallowed spot. So be sure to taste a little tradition at the Hard Rock Cafe Osaka.
Hard Rock Cafe is located in Tokyo, Ueno, Narita, Yokohama, Nagoya, Osaka, Universal Citywalk Osaka, and Fukuoka.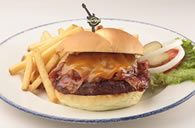 Hickory BBQ Bacon Cheeseburger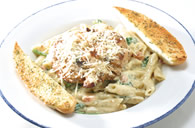 Blackened Chicken Penne Pasta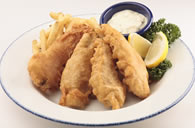 Fish & Chips
Hard Rock Cafe Osaka Information
Address
Ito Building, 1F, 3-6-14 Minami-Hommachi, Chuo-ku Osaka 541-0054 Osaka, Japan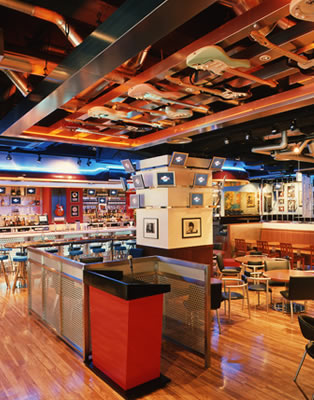 Hard Rock Cafe Osaka