Hard Rock Cafe Yokohama, Classic American Cuisine in Yokohama, Kanagawa
Hard Rock Cafe Yokohama, Classic American Cuisine in Yokohama, Kanagawa
In Japan, it is considered improper to eat or drink something while you are walking around the streets. Customs and etiquette are what we at the Hard Rock Cafe Yokohama are all about.
Located next to the country's tallest building, the Landmark Tower, you'll find our restaurant to be the perfect place to grab a bite while on the go. Here you can comfortably be seated and treat yourself to a scrumptious meal, all the while soaking in our rich rock 'n' roll vibe. And, of course, when you've finished, it is not necessary to tip your server here in Japan. We at the Hard Rock Cafe Yokohama simply consider it an honor to have you in our home.
Hard Rock Cafe is located in Tokyo, Ueno, Narita, Yokohama, Nagoya, Osaka, Universal Citywalk Osaka, and Fukuoka.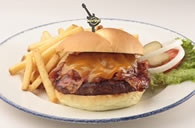 Hickory BBQ Bacon Cheeseburger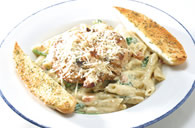 Blackened Chicken Penne Pasta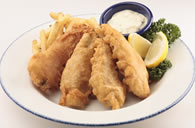 Fish & Chips
Hard Rock Cafe Yokohama Information
Address
Queen's Tower A1F 2-3-1 Minatomirai, Nishi-ku Yokohama 220-6090 Japan
Hours
11:00 a.m. - 11:00 p.m.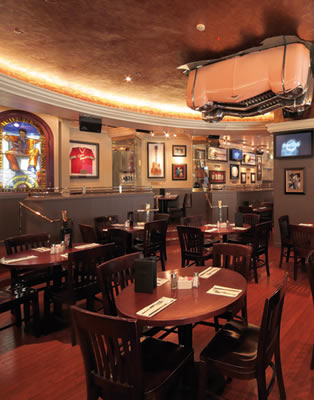 Hard Rock Cafe Yokohama