T.G.I. Friday's Yokosuka, Casual American Restaurant in Kanagawa
T.G.I. Friday's (Yokosuka), Casual American Restaurant in Tokyo
T.G.I Friday's is the world's number 1 casual restaurant & bar chain with more than 900 stores operation in 60 countries. The first Japanese branch opened in Shibuya, August 1999. Currently, expanded to 8 stores in Tokyo and Kanagawa. In true American style, T.G.I Friday's offers American flavors in generous, filling portions. The décor of antique style interiors and the famous dynamic bartender performances are just few reasons to visit Friday's.
T.G.I. Friday's is located in Shibuya, Roppongi, Shinagawa, Ueno, Machida, Yokohama, MM21 (Sakuragicho), and Yokosuka.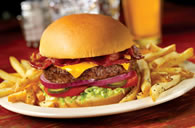 Bacon Cheeseburger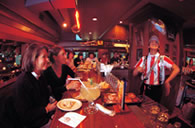 Bartender performances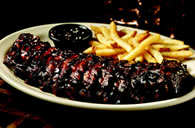 Jack Daniel's Glazed Ribs
T.G.I. Friday's Yokosuka Information
Address
Yoake Bldg 1-3F, 1-6 Wakamatsu-cho, Yokosuka-shi, Kanagawa
Hours
11:30 am – 1:00 am (Sun, Mon-Thu, holidays), 11:30 am – 3:00 am (Fri, Sat, Day before holidays)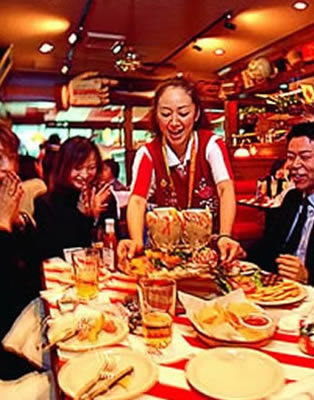 Perfect for parties!