Barbacoa Classico, Brazilian Restaurant in Marunouchi, Tokyo
Barbacoa Classico, Brazilian Restaurant in Marunouchi, Tokyo
Barbacoa Classico is an authentic churrascaria restaurant where customers can enjoy a genuine Brazilian-style BBQ and a varied and fresh salad bar. 
The main restaurant of Barbacoa is located in Sao Paulo, Brazil, and it is popular among diners as a high-level churrascaria restaurant. In 2007, "Barbacoa Classico Marunouchi" was opened as an overseas branch on the 6th floor restaurant area of the Shin-Marunouchi Building, adjacent to Tokyo Station.
Staff from the main restaurant in Sao Paulo has been transferred to work at Barbacoa Classico Marunouchi. This has allowed the Marunouchi location to provide not only authentic flavor, but also an atmosphere and service that is true to the genuine Brazilian style.
View a short video tour of Barbacoa Grills. Also visit their other location, Barbacoa Grill in Ometesando.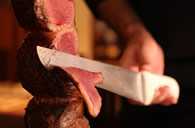 Churrasco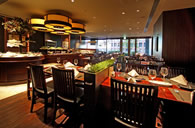 Stylish Interior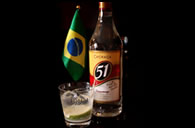 Brazilian Beverages
Barbacoa Classico Information
Address
Shin-Marunouchi Building 6F, 1-5-1 Marunouchi, Chiyoda-ku, Tokyo
Hours
Weekdays 11:00~15:00, 17:00~23:00
Sat 11:00~16:00, 17:00~23:00
Sun & Holidays 11:00~16:00, 17:00~22:00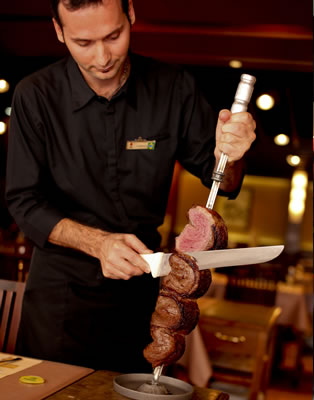 Barbacoa Grill in Tokyo