THE FooTNiK Osaki, Authentic British Pub with Live Football in Osaki, Tokyo
THE FooTNiK Osaki, Authentic British Pub with Live Football in Osaki, Tokyo
Located just one minute from Osaki Station, only one stop from Shinagawa Station, this authentic British pub complete with large outdoor terrace will give you the feel of your local back home. With the best Fish and Chips in Tokyo and Speciality British sausages and pies supplied by British chef John McEvoy from John's Kitchen, the pub menu combines British pub favourites with imaginative international flavours.
THE FooTNiK boasts a wide and varied selection of beers including London Pride, Negra Modelo, Chang, and Hoegaarden, along with the excellent Paulaner and Strongbow Cider and all the regular favourites Guinness, Kilkenny, Yebisu and others.
We work hard to provide what is undoubtedly the best football coverage in Tokyo and we are regularly featured on TV and in the press. Our schedule can be found here.
Our friendly, international staff look forward to serving you.
THE FooTNiK is located in Ebisu and Osaki.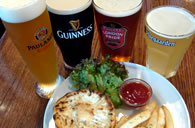 Delicious Pub Menu with Great Beers to Match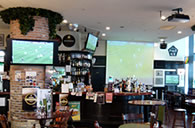 Live Football on Large Screens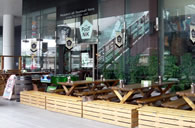 Outdoor Patio Seating
THE FooTNiK Osaki Information
Address
ThinkPark Bldg 1F, 2-1-1 Osaki, Shinagawa-Ku, Tokyo. 141-6001
Hours
Everyday 11:00am - 1:00am
* Opening times may vary with live match schedules
URL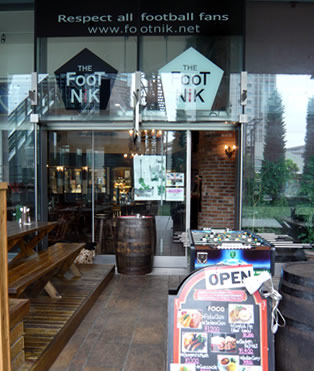 THE FooTNiK in Osaki