Hattoji International Villa, Lodge in Okayama, Japan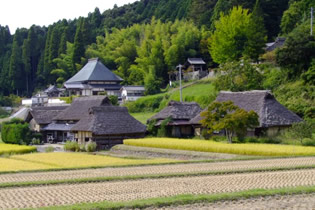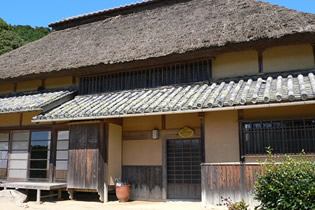 Room Rates
Accommodation Fee 3,500 yen / person based on double occupancy
Single occupancy 500 yen extra / night
e.g. If 3 guests book 2 rooms, one guest will be required to pay an additional 500 yen/night single occupancy charge.
* Children aged 7 and under who share a bed with a parent may stay for free.
* 4 Japanese-style rooms (Max.occupancy 12)
* Exclusive booking 25,000 yen (up to 8) / 40,000 yen (up to 13)
Hattoji Villa Facilities
Common bath & toilet
"irori" (traditional Japanese fireplace)
"goemonburo" (traditional Japanese bath resembling caldron)
Modern Kitchen
Modern Shower
Local Attractions
Folk Museum/Approx.1 min. walk from the villa
Admission: Free
Tel: 0869-85-0028 (Japanese only)
Kokenji/Approx. 5 min. walk from the villa
"Shojin-ryori" = Traditional temple meal
(all vegetarian)
From 2,500 yen per person.
Closed: Wednesdays.
Tel: 0869-85-0112
(http://www17.ocn.ne.jp/~koukenji/)

Local Attractions
Waidani Togei Mura (Ceramics Village)/Approx.30 min. by car from the villa
Tel: 0869-84-3733 (Japanese only)
Hattoji river dam park/Approx. 15min. by car from the villa