Hon Chiba Country Club, Traditional Tree-lined 27-hole golf course in Chiba, Japan
Hon Chiba Country Club, Traditional Tree-lined 27-hole golf course in Chiba, Japan
Located just 45 minutes by car from the heart of Tokyo, Hon Chiba Country Club is situated within the city limits of Chiba City, and just 5km from the nearest Interchange.
The 27-hole golf course is a traditional tree-lined layout that offers 5-seater Golf Carts, with Caddies also being available if you are looking for some extra help during your round. Each of the nine holes is equally challenging with subtle undulating fairways, and two greens on each hole, each with a different grass. One of the greens is a traditional Bent Grass, while the other is the next generation CY2 Bent Grass to deliver a choice of impeccable putting services all year round.
In addition to offering Regular 18-hole play, Early Bird, Afternoon and Twilight Golf options are also available depending on the season. We also offer a variety of tournament services, including scoring, prize preparation and award ceremony facilities.
Hon Chiba Country Club is owned and operated by The Izanami Initiative, an international minded golf course operations company run by a multi-national management team with more than 25 years experience in the golf industry in Japan.
To redeem your KUDOS benefit, please visit:
www.japangolfers.com/fb/
Please contact us via email if you have any inquiries: jim.fletcher@izanami.co.jp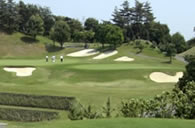 27-hole Golf Course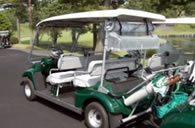 Golf Carts & Caddies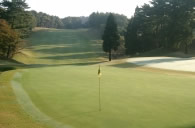 Impeccable Greens
Hon Chiba Country Club Information
Address
Hon Chiba Country Club Ookanezawacho 311 Midori-ku Chiba-shi Chiba 266-0014
Prices
Mid-range
Regular pricing ranges from:
6,600 yen - 19,500 yen
* Green Fee Pricing is for Self Play with Golf Cart
Extra charge per person for Caddie 3,675 yen (foursome play)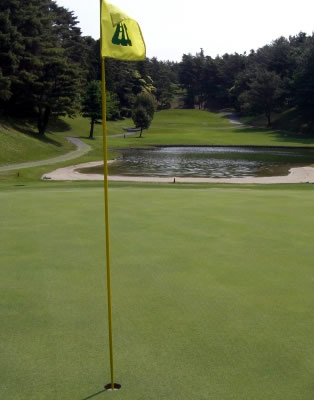 Traditional Bent Grass Greens