Hon Chiba Country Club, Traditional Tree-lined 27-hole golf course in Chiba, Japan
Hon Chiba Country Club, Traditional Tree-lined 27-hole golf course in Chiba, Japan
Designed more than 40 years ago by renouned Japanese Golf Course architect Akira Hocchi, this mature 27-hole traditional tree lined course sports many features to challenge all levels of golfers. The relatively flat fairways provide hide subtle undulations that will test the ability of even the best of players.
Please contact us via email if you have any inquiries: jim.fletcher@izanami.co.jp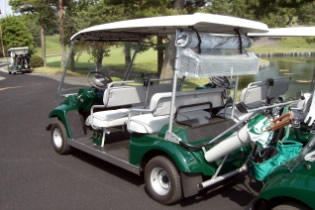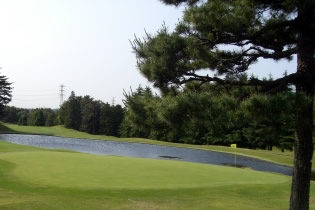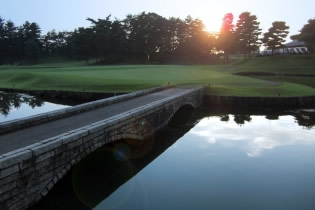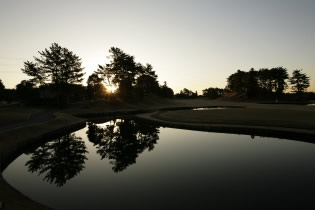 Sample Green Pricing*
Regular pricing ranges from:
6,600 yen - 19,500 yen
* Green Fee Pricing is for Self Play with Golf Cart
Extra charge per person for Caddie 3,675 yen (foursome play)
Telephone reservations accepted between 7h00 and 18h00 (Japanese only)
Telephone No: 043-292-0191
Email reservation to jim.fletcher@izanami.co.jp
Please visit our website for further pricing details.
Early Bird Golf: from 4:45 am
18 Hole Through Play
Weekdays: 7,500 yen
Weekends: 13,500 yen
Afternoon Golf: from 2:15 pm
Through Play until Sun Down
Weekdays: 7,500 yen
Weekends: 13,500 yen
Twilight Golff: from 2:15 pm
Through Play until Sun Down
Weekdays: 7,500 yen
Weekends: 13,500 yen
* Please note that it may not be possible to complete 18 holes of golf for the Afternoon Golf and Twilight Golf. Golfers must stop playing golf and return to the clubhouse at nightfall.
Lockers are not available for Early Bird Golfers, but showers may be used after the round.
Telephone reservations accepted between 7h00 and 18h00 (Japanese only)
Telephone No: 043-292-0191
Email reservation to jim.fletcher@izanami.co.jp