Edo-Tokyo Museum, Museum in Ryogoku, Tokyo
Edo-Tokyo Museum, Heritage Museum in Ryogoku, Tokyo

Established in 1993, The Edo-Tokyo Museum was built to preserve the historical heritage of Edo-Tokyo. It's a place where visitors come to learn more about Tokyo's history and culture, and also serves as a gateway to Tokyo's future.
The massive building reaches 62.2 meters at its highest point and was designed to resemble an elevated-floor type warehouse. The museum complex covers about 30,000 square meters which is 2.4 times bigger than the field area inside the Tokyo Dome stadium.
The Permanent Exhibition area hosts both original and replica exhibits, as well as large-scale model, reproductions of Edo life.
In addition to the permanent collection, special exhibitions and lectures are regularly held. There are also audio visual and library facilities, dining areas and the Edo-Tokyo museum is conveniently located next to the Ryogoku Kokugikan (Ryogoku Sumo Stadium and Sumo Museum).
For more information, please visit:
www.edo-tokyo-museum.or.jp/english/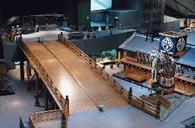 Nihonbashi Bridge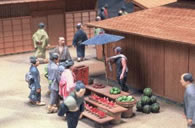 Scenes from Edo life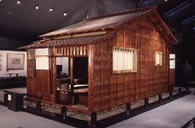 Full-scaled models
Edo-Tokyo Museum Information
Address
1-4-1 Yokoami, Sumida-ku, Tokyo 130-0015
Hours
9:30am - 5:30pm (Sat. until 7:30p.m.)
Entry is permitted until 30 minutes before closing.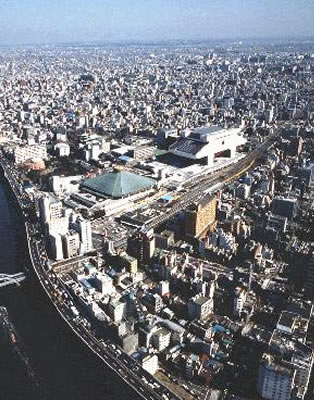 The Edo-Tokyo Museum