Kawaba, Ski Resort in Gunma, Near Tokyo
Kawaba, Ski Resort in Gunma, Near Tokyo
Located conveniently close to the metropolitan area, Kawaba offers amazing slopes that can be accessed on a day trip either by 2-hour car ride on the Kanetsu Toll Road from Nerima, or 50-minute shuttle bus ride from Joumou Kougen Station, off of the Joutetsu Shinkansen (Joutetsu Bullet Train). This season Kawaba offers a newly created powder zone, as well as the "Free Ride Park" which has been constructed under the close scrutiny of snowboarding magazines and the only mogul field in the Kanto area. Kawaba offers the finest variety in snow activities.
J Mountains Group Featured Resorts
Refer to our group page for other ski resorts across Japan.
Ski Tour Packages Available

Kawaba is currently offering discount ski tour packages check the links below for further details: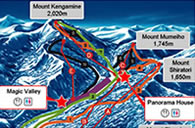 11 trails from beginner to advanced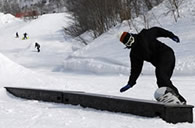 Free ride park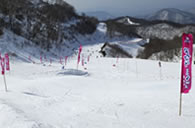 Runs catering to children and families
Kawaba Information
Address
Kawaba Kogen, Kawaba-mura, Tone-gun, Gunma, 378-0101, Japan
Hours
2009 & 2010 Ski Season: Nov 28 - Dec 22: 8:30 - 16:00. Dec 23 - Mar 22: Weekdays 8:30 - 16:15. Sat, Sun, Holidays 8:00 - 16:15. Mar 22 - 28 7:30 - 16:00. Mar 23 - Apr 11: 8:30 - 4:00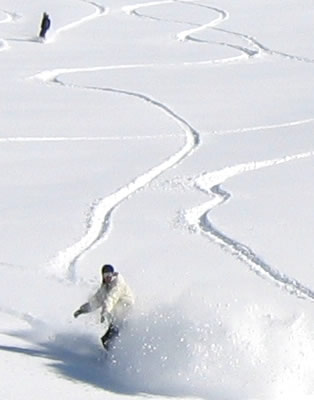 Kawaba Ski Resort - J Mountains Group