Snow Paradise Inawashiro, Ski Resort in Fukushima, Near Tokyo
Snow Paradise Inawashiro, Ski Resort in Fukushima, Near Tokyo
Snow Paradise Inawashiro is located within Bandai Asahi National Park, which can be conveniently accessed from Tokyo. The 1hour 30 minute Shinkansen ride and 40 minute ride on the local Ban-Etsu West Line will take you to Inawashiro Station, "the gateway to the highland resorts". A free shuttle bus will transport you from there up to the ski resort in 15 minutes.
In winter, Snow Paradise Inawashiro is considered a snow paradise and as you come down the slopes a superb panoramic view of Lake Inawashiro unfolds before your eyes. The spectacular scenery, among the finest in Japan, is sure to capture your heart and have you coming back time and again.
J Mountains Group Featured Resorts
Refer to our group page for other ski resorts across Japan.
Ski Tour Packages Available

Snow Paradise Inawashiro is currently offering discount ski tour packages check the links below for further details:
Inawashiro Day Ski Tour Packages departing Tokyo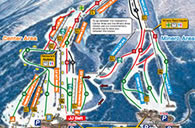 15 trails from beginner to advanced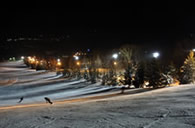 All Day and Night Skiing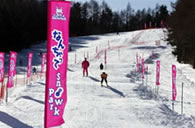 Runs catering to children and families
Snow Paradise Inawashiro Information
Address
7105, Hayama, Inawashiro-machi, Yama-gun, Fukushima, 969-3102, Japan
Hours
2008 - 2009 Ski Season: Dec. 13 to Mar. 29. 8:30 am - 9:00 pm (Sun. - Thur.), 8:30 am - 11:00 pm (Fri. Sat. Day before Holidays, New Year Holidays)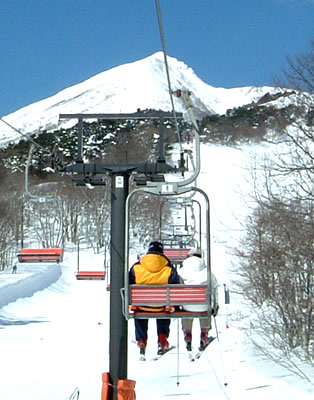 Snow Paradise Inawashiro - J Mountains Group