Takayama Minshuku Accommodations, Japanese Inns in Takayama-shi, Gifu
Facilites - Takayama Minshuku Accomodations, Japanese Inns in Takayama-shi
At some minshuku, PCs are available in the lobby or LAN connections are provided.
In-room facilities include TV, refrigerator, and air conditioning. Fax service, hairdryer rental, parking, luggage storage. Gift shops and convenience stores are also avialable for that perfect souvenir.
For exact information on each inn, please visit our official English web site.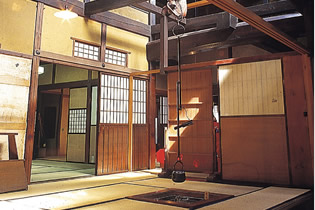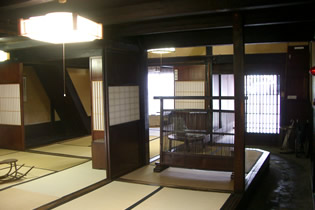 Sightseeing - Takayama Minshuku Accomodations, Japanese Inns in Takayama-shi
Takayama city is a beautifully preserved city known for its number of old wooden houses dating from the Edo period. Must-see tourist spots such as the Preserved Area and the Asaichi morning market can be accessed easily from minshukus within 10 minutes walk from Takayama Station, which is an ideal location for sightseeing, shopping and dining.
Start your exploration of this town by walking through the Asaichi morning market to arrive at an old fashioned part of town. Feel the nostalgia as you come across latticed homes and linked eaves of merchant homes. Stop by a local sake brewery or learn a bit of Japanese history while you visit Takayama Jinya, a historical government building.
At Hida Takayama, you can also experience the beautiful changes in seasons like the beautiful silvery winter landscape. In the spring or fall, you will have the chance to view one of the three most beautiful festivals called Takayama Matsuri in Japan.