Seamon Ginza, Sushi Restaurant (Edomae) in Ginza, Tokyo
Seamon Ginza, Sushi Restaurant (Edomae) in Ginza, Tokyo
Glitz and glamour are abound as you make your way to what is best described as an authentic and refined sushi bar. In the land of the freshest fish in the world, the owner gets the cream of the crop due to his seafood trading company's stature in Tsukiji's fish market. The superb quality here derives from this, having amiable Master Chefs that strike a balance among all the ingredients that go into the process, and strategically planned out space to literally deliver freshness. The catch about the lay out is it allows for perfectly prepared Edomae (pre-Edo period style) sushi to arrive on your plate in an appropriate time that guarantees maximum flavor and wholesomeness. This is the reason most seats are along what is one of the classiest looking sushi bars you will ever lay eyes on.
Sushi reigns supreme here but complimentary Japanese favorites (mainly other jewels of the sea) are offered with courses such as the Kaiseki course. High-grade Green tea, sake, shouchu, and expertly selected wine will compliment whatever course chosen. A way to look at a visit here is that it is a way to experience the best of Japan's culinary and cultural richness.
Seamon is part of the Kimihiko Araya PRODUCE Restaurant Group, which has several other equally spectacular and stylish restaurants / bars in Ginza and other Tokyo locations - please click here to discover more amazing restaurants by Kimihiko Araya PRODUCE.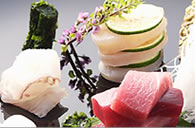 Delectable "Edomae" Sushi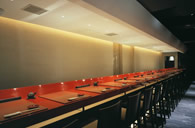 Notable decor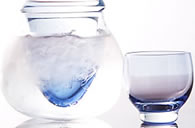 Sake & shochu
Seamon Ginza Information
Address
Sakaguchi Bldg. 6F, 5-5-13, Ginza, Chuo-ku, Tokyo
Reservations
Recommended
*Please note that reservations cannot be taken directly from customers over the phone. Please make reservations through the concierge at your hotel.
Hours
Mon to Fri
Lunch: 11:30am-3:00pm (LO 2:30pm)
Dinner:5:00pm-10:30pm (LO 9:30pm)

Sat, Sun & Holidays
Lunch: 11:30am-3:30pm (LO 3pm)
Dinner: 5:00pm-10:00pm (LO 9pm)
Prices
URL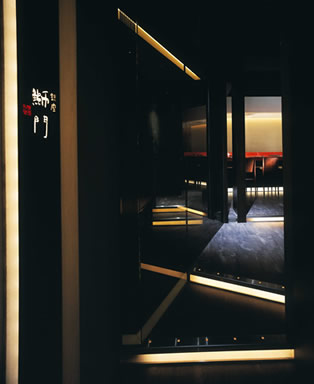 Seamon