Shirahama Onsen, Hot Spring & Beach Resort in Wakayama, Japan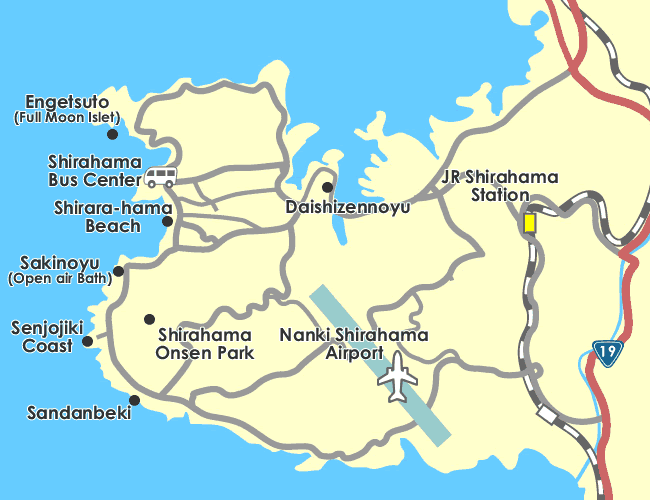 Access & Directions to Shirahama Onsen
Train Access
From Tokyo:
Tokyo Haneda Airport to Nanki Shirahama Airport

From Osaka:
JR Kinokuni Line Express train
› Check your train route, times & fares with the Jorudan "Train Route Finder"
Directions
From Tokyo:
1 hour from Tokyo Haneda Airport to Nanki Shirahama Airport.
10 minutes from Nanki Shirahama Airport to Shirahama Onsen by car or bus (2 to 3 buses daily).

From Osaka:
2 hours and 30 minutes from Shin Osaka station to Shirahama Station by the JR Kinokuni Line Express train.
Contact Information for Shirahama Onsen
Shirahama Area, Wakayama
Tel.