Shirahama Onsen, Hot Spring & Beach Resort in Wakayama, Japan
World Heritage Site: Kumano-Kodo
In 2004, Kumano Kodo (Ancient Pilgrim Routes of Kumano) together with Koyasan, Yoshino and Omine was registered on the World Heritage list as "the Sacred Sites and Pilgrimage Routes in the Kii Mountain Range". Located in southern part of the Kii Peninsula, Kumano Kodo is ancient pilgrim routes that link Kumano to Osaka, Ise, Koya and Yoshino areas.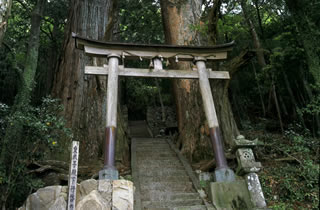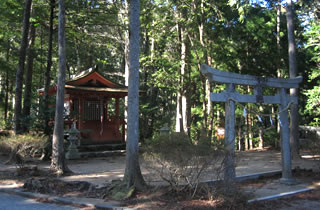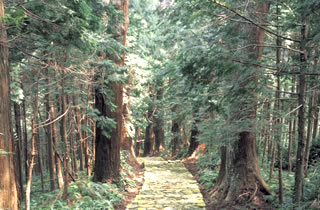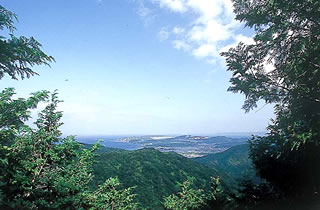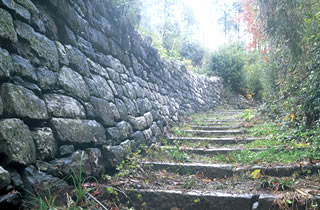 Other recommended places of interest
Here are some recommended sightseeing spots near Kumano-Kodo:
• Ise Jingu (Great Shrine of Ise)
• Nachi-taisha Shrine
• Nachi-ootaki waterfalls
• Hongu-taisha Shrine
• Hayatama-taisha Shrine
• Koya-san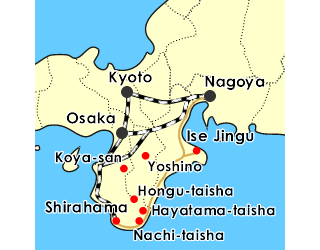 Getting to Kumano-Kodo
From Shirahama Onsen:
About 80 mintues travel.Take the Kumano Kodo Super Express Bus (Meiko Bus) from Shirahama to Kumano (Kumano Hongu Taishamae).
From Tokyo:
3 hour travel. Fly from Tokyo Haneda Airport to Nanki Shirahama Airport and then take an express bus to Kumano Hongu Taisha.
From Osaka:
4 hour travel to Kumano Hongu Taisha.