HEJ Kimono Workshop, Take home your brand new yukata (HCA014)
HEJ Kimono Workshop, Take home your brand new yukata (HCA014)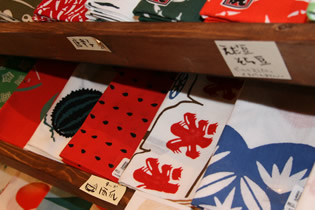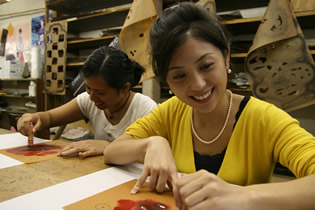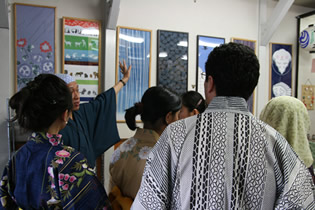 Kimono Workshop (HCA014) Details
Tour code: HCA014
Adult: Bring a Yukata home: ¥19,000
Borrow a Yukata: ¥14,500
*(12 or older)
Dates: Wednesdays and Fridays
(Except for 2008 Dec. 31, 2009 Jan. 2,16, Feb. 11,13, Mar. 20, Apr. 10,29, May 6, Aug. 14,26, Sep. 23, Dec. 23,30)
Time: 13:00-16:00
Meeting place: Ningyocho Station (map)
Tour guide: Certified tour guide-interpreter in English
Meal: Afternoon tea
Participants: 2-10 people
Notes:
*Children's size yukata are not available.
*You will use paints to dye the fabric. Please take care not to stain your clothes.
*Gents yukata and geta (Japanese sandals) are supplied in M and L sizes.
*Ladies yukata and geta are only available in one size, however, yukata can be adjusted to your height.
*Participants are required to remove their shoes and socks.
*Schedule may change depending on the weather.