Salvatore, Italian Trattoria-Pizzeria in Naka-Meguro, Tokyo
Salvatore, Italian Trattoria-Pizzeria in Naka-Meguro, Tokyo
Discover the TRUE ITALIAN bar and cafe experience. Friendly outgoing staff make great cappuccinos in the morning and heavenly thimblefuls of espresso from the afternoon on, such delights are an inalienable right in Italy. Enjoy it with fresh bakery or sandwiches as you see fit. If you so desire a glass of wine with Italian cheeses and cold meats, there are many to choose from.
Salvatore has created a superb menu of "stuzzichini" or appetizers - as few or as many artistic delectable small dishes as your appetite beckons you to order. You can enjoy these at the bar or in the second floor's Trattoria and Pizzeria where you choose from authentic Neapolitan pizzas, alla carta dishes, and course offerings. Salvatore knows there is nothing sweeter than starting your day with great coffee, breaking your day up by escaping to "Italy" for an hour, or enjoying a long meal over a sampling of delicacies.
Salvatore has authentic and delectable sister restaurants in Tokyo - view all of Masahiko Nakamura Productions.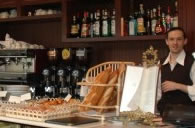 True Italian Taste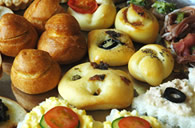 "Stuzzichini" or appetizers & more!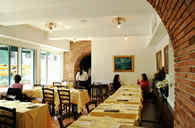 2F: Trattoria &
Pizzeria
Salvatore Information
Address
1-22-4 Kami-meguro, Meguro-ku, Tokyo 153-0051
Hours
Enoteca Bar: 11am - 11pm (5pm ~ Standing Bar), Trattoria-Pizzeria: 11:30am - 2:30pm (Lunch), 6pm - 10pm (Dinner)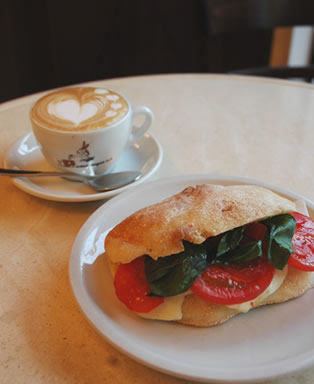 Salvatore in Naka-Meguro