Breeze of Tokyo, International Dining in Marunouchi, Tokyo
Breeze of Tokyo, International Dining in Marunouchi, Tokyo

A sophisticated atmosphere at the height of social excitement. "Breeze of Tokyo" is an original business enterprise developed with global expansion in its sights. The first location is on the 36th floor of the Marunouchi Building, a place that boasts "the best night view of Tokyo". This modern space, with its underlying tone of black, shows the night view with an advantage, and leaves its guests in awe.

The restaurant interior, which includes a bar, lounge area and dining area, can be utilized for a variety of situations. The cuisine is International Tokyo cuisine, prepared by Japanese chefs who've experienced authentic French cooking but depart from preconceived ideas.

The chefs utilize the rich ingredients of the Japanese seasons and the cooking methods and seasonings of both countries. They don't adhere to nationality or genre but rather base their creations on unencumbered ideas. We'd like our guests to enjoy this special cuisine full of the soul of "Japan" and the flavor of "harmony."
Please check our other restaurants Grand Central Oyster Bar & Restaurant, Primi Baci, Il Mulino, Breeze of Tokyo, and Rainbow Roll Sushi.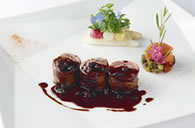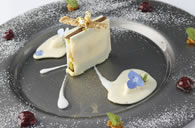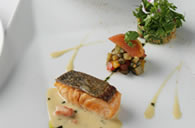 Breeze of Tokyo Information
Address
Marunouchi Building, 36th Floor 2-4-1 Marunouchi, Chiyoda-ku, Tokyo
Hours
Mon to Sun/Holiday Lunch: 11am - (L.O. 2:30pm), Cafe: Mon to Sun/Holiday 3pm - (L.O. 4:30pm), Bar: Mon to Sun/Holiday 6pm -, Dinner: Mon to Sat 6pm-12am (L.O. 10pm), Sunday/Holiday 6pm-11pm (L.O. 9pm)